https://www.henrymakow.com/2020/08/covi ... ntrol.html
Embedded links in this article on originating site.
Masks Mark Start of Civil War
August 1, 2020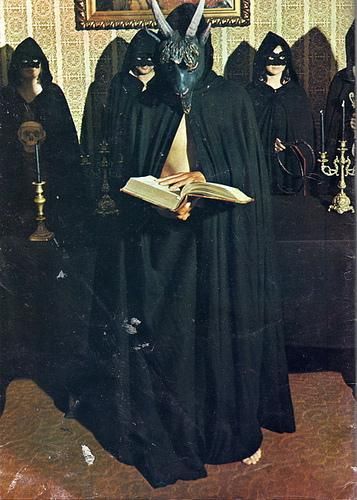 (Masks are the hallmark of Satanism. Occult means "hidden.")
When healthy people must act like
they are spreading a deadly contagion,
the message is clear.
We are the disease.
The civil war is between those
who accept this status, and
those who do not.
by Henry Makow PhD
When I arrived at the dentist's office yesterday, the receptionist motioned me over to a table where she administered a hand sanitizer.
Then, she gave me a questionnaire where I attested to the fact that I was not showing symptoms of a deadly virus; had not been out of province for 14 days, and had not had contact with COVID cases.
Then, she took my temperature and administered a blood test.
After determining I was not sick, she handed me a facemask to wear in the waiting room.
When I took it off, she insisted I put it back on.
I refused, saying there is no mandatory mask order in Manitoba.
She said it was for the safety of the people working there. If I wouldn't wear it, I'd have to leave.
I did. I do not want to engage with people who have zero respect for their clients' wishes.
They didn't mention that face masks are mandatory when they called Thursday to remind me of my appointment.
Obviously this is not about health. After treating me like a leper, she confirmed I am healthy. This is about control and conformity.
When healthy people must act like they are spreading a deadly contagion, the message is clear. We are the disease.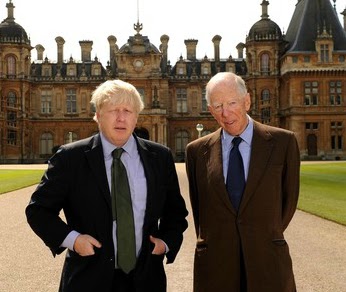 ("We own the planet. You're being evicted.")
This is how Illuminati Satanists see us. Although they own 90% of everything, we are "useless eaters" using up too many resources (aka "climate change.")
Vaccines are a misnomer. They are pesticides. Have you had your COVID pesticide yet? Don't worry, they are working on it.
Bill Gates says we may need a schedule of pesticides in order to finally eradicate the "disease."
So instead of having my teeth fixed, I went to the mall.
There, about 50% of the people were wearing face masks and 50% were not. This symbolized the coming civil war that will be played out over human pesticides. In the 2020s, it won't be Blue Vs Grey. It will be conformists versus non-conformists.
The satanic cult that controls the world has upped the ante. They plan to exclude non-conformists. This is clear from the fact that corporations are rejecting half their potential customers and docilely accepting a pandemic hoax that has destroyed many sectors of the economy.
A SATANIC CULT IS ALL ABOUT CONTROLLING PEOPLE
The world is controlled by a satanic cult, the Illuminati, based on Jewish Cabalism. Other monikers include Communism and Freemasonry. This control is exercised through the banking system.
A satanic cult exploits and controls its members by making them sick.
People who refuse to conform will be ostracized and persecuted. Already, I am denied dentistry because I refuse to act like I am sick.
The #covidscam is the means by which the Illuminati are upping the ante -inducting the human race into Satanism. First the mask, then the vaccine, then the passport.
Masks are the hallmark of Satanism. "Masking is a Satanic ritual," say protesters in Seattle, and they are right.
Satanism dehumanizes us by destroying our family, race, national and religious identity. Now they are doing it through masks. There is talk that pesticides, apart from killing us, will contain nanochips that will turn us into automatons.
They are even selling masks with satanic themes.
The Satanic agenda is clear. The common flu is treated as a pandemic. Statistics are fudged. Treatments are suppressed. BLM protest, abortionists, and strip parlors stay open. Church services are closed. A security guard is fired for helping a priest administer last rites to a dying patient. The cost of the lockdown is a million times worse than the flu because a political, economic, and occult agenda is behind it.
In conclusion, if you are not prepared to fight this civil war, sooner or later, you are going to be fumigated.