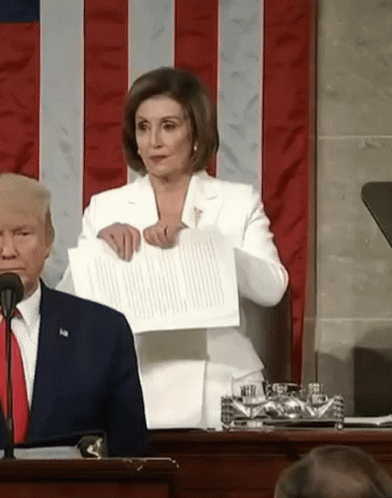 Well, that was a classless move.
People are saying that President Trump snubbed her handshake. I am not sure if he saw it or not, but even if he did, she broke protocol when she was introducing him, so she didn't really deserve a handshake to begin with.
The vote today is going to be sweet.